SEMI Postpones SEMICON Southeast Asia 2018 to Avoid Malaysian Election Conflict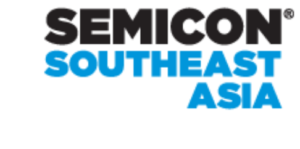 KUALA LUMPUR – 13 April 2018 – SEMI, the industry association representing the global manufacturing supply chain, today announced postponement of SEMICON Southeast Asia from 8-10 May 2018 to 22-24 May 2018. The postponement avoids a timing conflict with the recently announced Malaysian election planned for 9 May 2018. The venue for SEMICON Southeast Asia, the newly constructed Malaysia International Trade and Exhibition Centre (MITEC), remains unchanged.
The postponement is in respect to Malaysian exhibitors and visitors to exercise their right to vote, said Ng Kai Fai, President of SEMI Southeast Asia. The decision was made in view of the election date and following discussions with SEMICON Southeast Asia stakeholders.
"We highly value and respect the country's election process, which is very important for Malaysia and Malaysians," Kai Fai said. "We also want to ensure that SEMICON Southeast Asia achieves its primary objective of forming connections and collaborations for exhibitors and visitors, both regionally and globally. We have received very strong support from our stakeholders and are confident and reassured that this will be the largest SEMICON Southeast Asia show to date."
For more information, please visit http://www.semiconsea.org/ or contact +65 6339 6361.